Sipresso - Automatic Tamper
Kvalitetsmaskine fra italienske Nuova Ricambi. Stål, hvid eller sort.
SIPRESSO
Vejl. udsalgspris fra 6.900 DKK
The future in the world of tamping: Sipresso, precision automatic coffee tamper.
It guarantees you a consistent tamping experience for every cup of coffee.
High technology 100% made in Italy.
Technical data:
Voltage: 100-240 V, 50-60 Hz.
Sipresso works with both 110V and 220V.
Height: 312mm
Width: 132mm
Depth: 212mm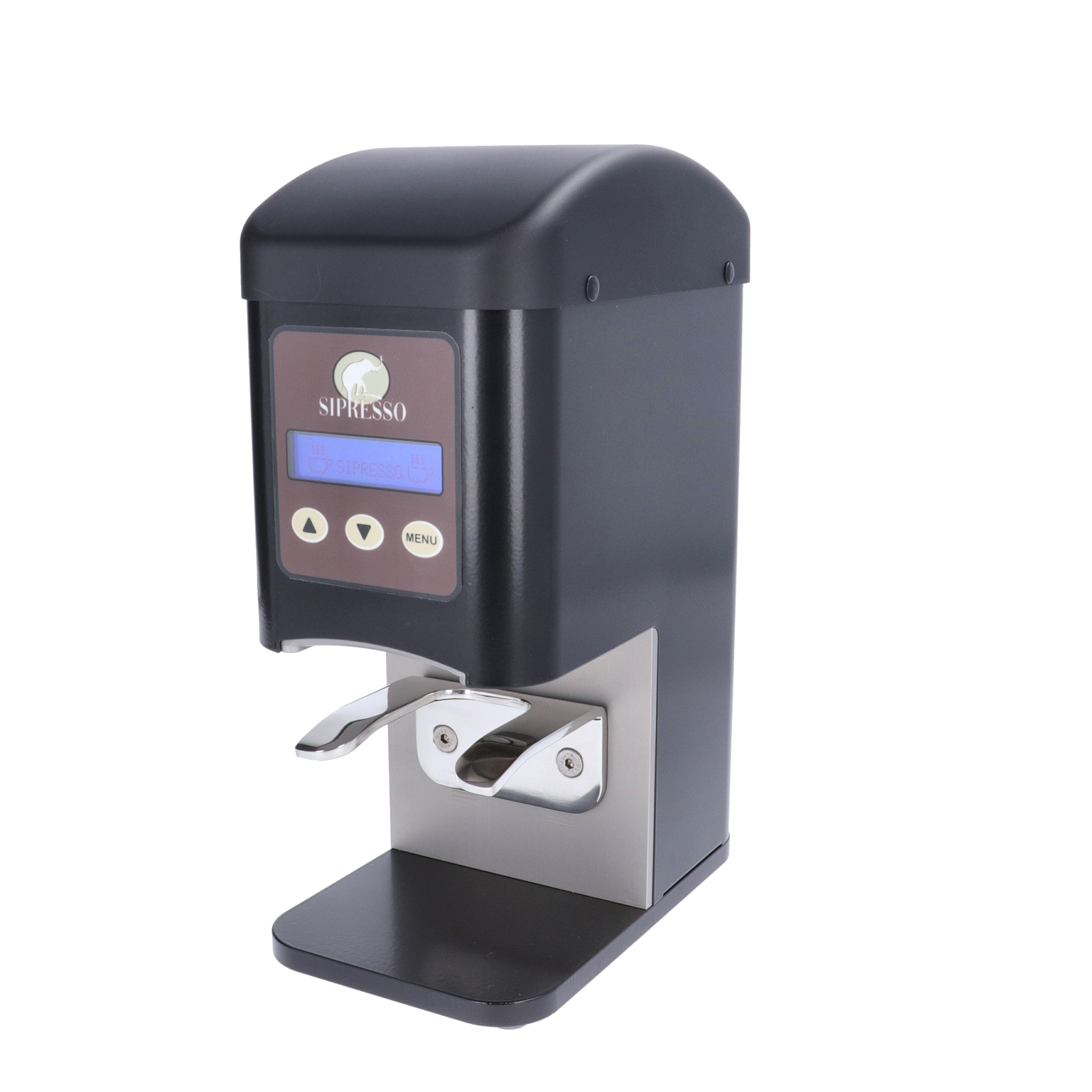 Beskrivelse
Sipresso revolutionizes the often-inaccurate manual tamping, ensuring speed, precision and no effort.
Electronically adjustable pressure from 10 kg to 30 kg to meet the needs of each barista.
- Aisi 304 stainless steel piston/tamper 58.3 mm diameter
- Aisi 304 stainless steel fork
- Adjustable fork positioned in parallel with the piston, to guarantee perfect filter holder stability and well levelled tamping
- Double protection for the barista's safety: magnetic inductive reading sensor (detects the presence of metal) and pressure sensor, both consents are necessary for operation
- Dinamic Twister System (DTS): dynamic rotation of the tamper on the coffee cake, for a consistent tamping without damaging the cake itself. It automatically varies according to the height and density of the coffee present in the filter holder
- Multifunction display, easy to use and intuitive
- Compatible with all 58mm filters (all types of portafilters, all brands, single or double spouts)
- Ability to track all beats thanks to automatic counting
- Clean function, for simple cleaning of the tamper
- Stainless steel body, made to last even in the worst conditions